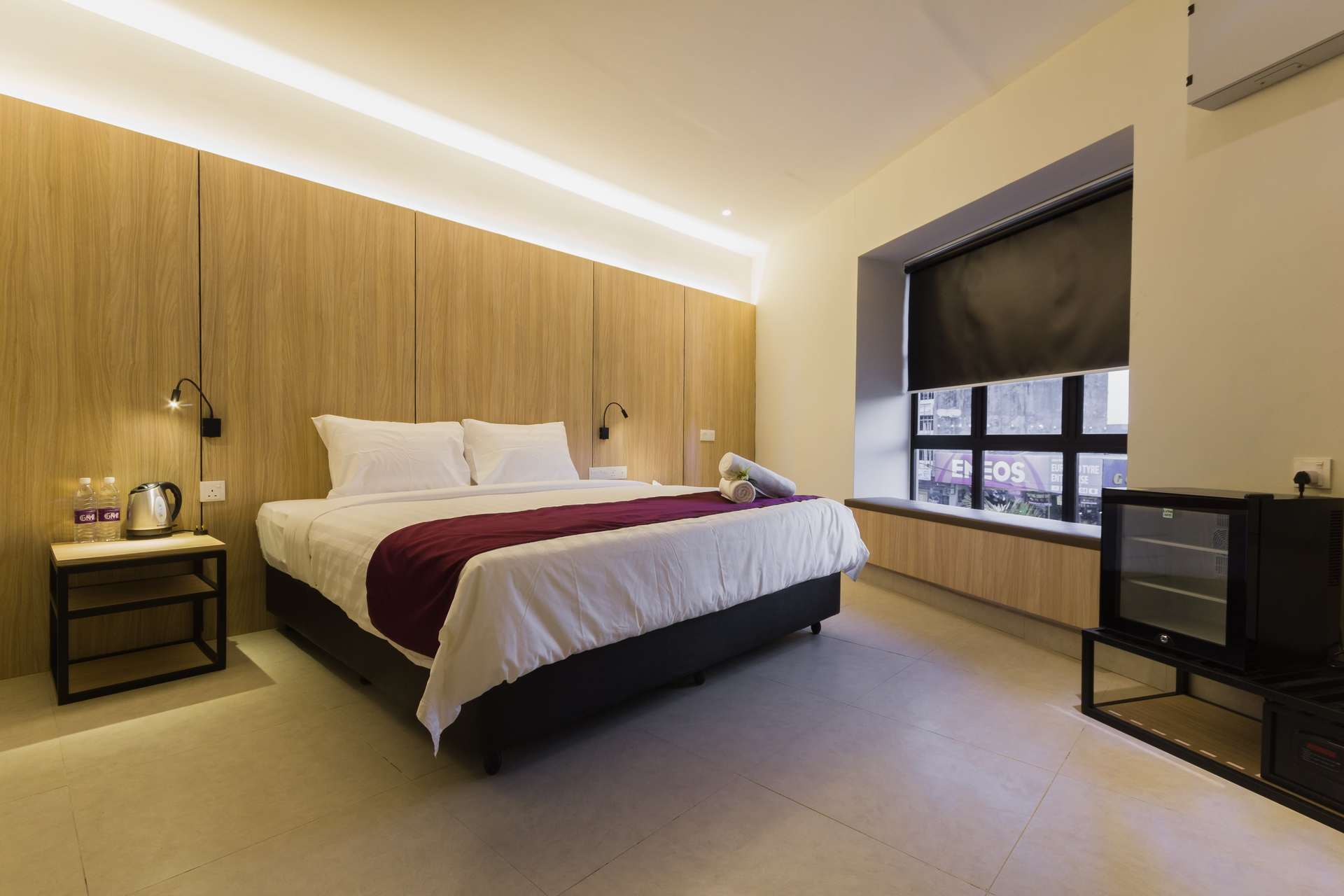 BOOK BEST PRICE
From RM79
BOOK NOW
BOOK BEST PRICE
From RM79
BOOK NOW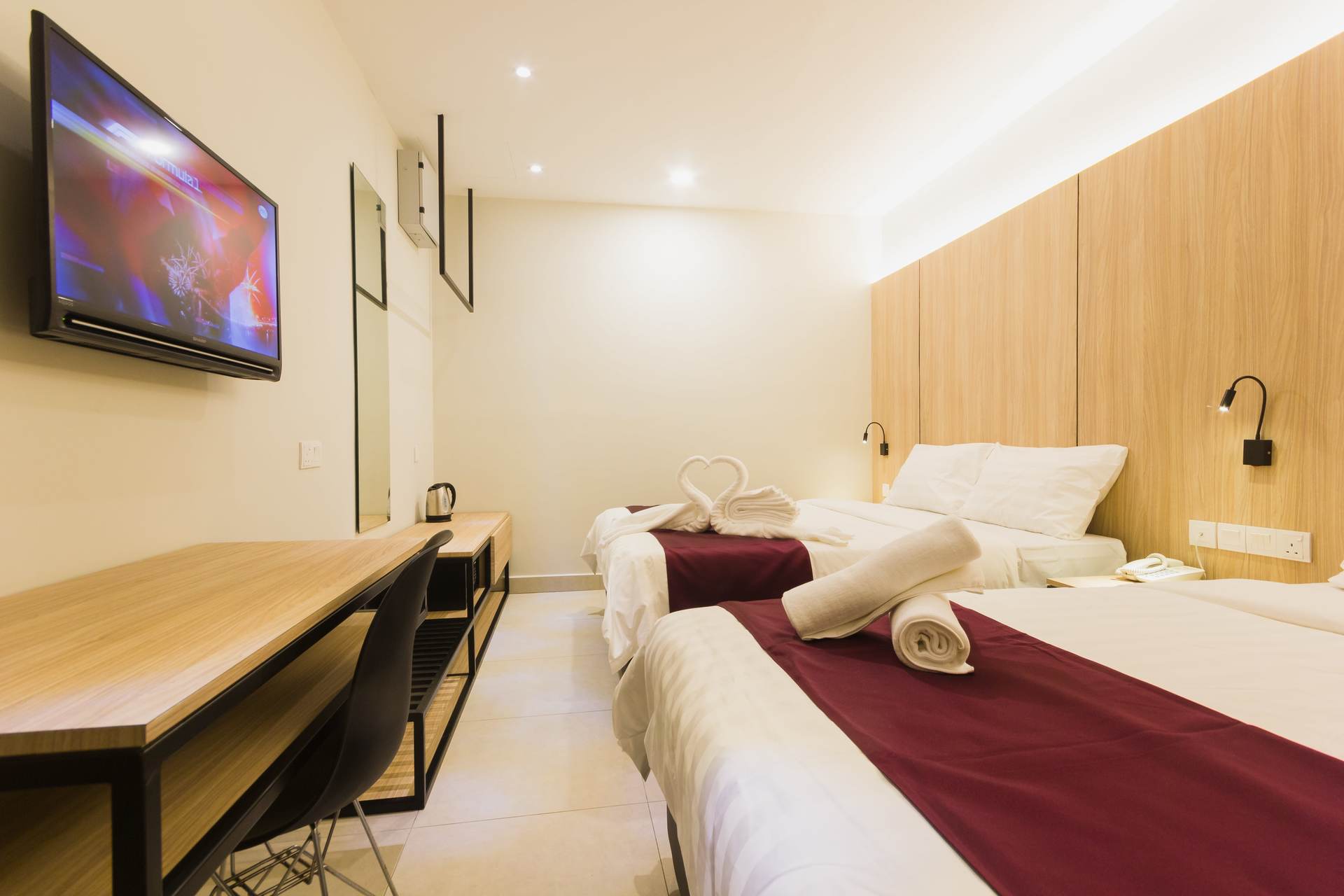 BOOK BEST PRICE
From RM79
BOOK NOW
OVERVIEW
Ambience and Comfort. We built for ambience to those who travel for business and Leisure. Strategically located our self - 1.2kms away from the Sultan Ahmad Shah International Convention Centre and 5kms from Kuantan Recreation Park and 6kms from Gelora Park. We have 42 rooms comprising 16 types to confuse you with lifetime experience.
Discover our rooms
In accordance with our "Ambience and Comfort" theme, we have more than 15 types of rooms to choose from, all of which aim to provide a lifetime experience.
Room is very convenient - sufficient bed for 6 family members, exceptionally clean. Hotel provides washing machine and dryer - easy to use.
Awesome service, premium ambiance
Overall good experience over here, friendly staff and nice environment, would be perfect if water dispenser provided